Beer blogging!
Hey lots of blogs have gimmicks. Whether it's kittens, orchids, beaches, music, whatever, lots of blogs have some periodic theme post. Let's make this one BEER.
If you're in the Nashville area around July 29 don't miss the
Music City Brewer's Festival.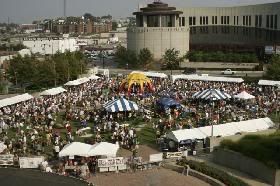 There are brewers from all over the country dying for you to drink their beer. We went last year and despite the oppresive heat, it was great. Tons of beer, some of which I had never tried. Some were avoidable, like the blueberry flavored beer, but others were awesome.
This year
Flying Dog brewery
will be there. I love their IPA! A total hops extravaganza!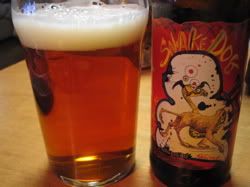 I've been buying this in bottles since it came out, but I have yet to have it on tap. Nashville has many many 100-tap pubs, but they always miss out on the truly great beers. When will someone put
Mackeson XXX
back on tap?
The Flying Saucer
in Little Rock had it on tap for a little while and then no more. The Flying Saucer here in Nashville has never had it to my knowlege. Much like Guiness, it's just NOT the same from a bottle.
I also hope that the
Franziskaner
tent will be there again. Their Weissbier on tap is heavenly. It's great in the bottle (one of the only Hefeweizen beers that still has that fruity aroma in the bottle) but on tap it's perfect.
If you have any favorite beers that I might not know about, please feel free to fill me in!